My name is Jason Levinthal. I'm the skier that started the ski company "LINE" skis, later launched "FULL TILT" boots, and now this new ski company "J"
The past two decades I've worked relentlessly to progress the sport I love. I've collaborated with the smartest engineers, most advanced factories and legendary pioneering athletes in the world. I've got an insatiable appetite to think up, develop, test and infinitely refined new products. I've literally created over a thousand different prototype skis and continue to tweak and improve the recipe daily. I've brought to market hundreds of award winning ski models and sold over half a million skis to passionate skiers like you!
A couple of years ago I went back to my entrepreneurial roots and started this new ski company J, with a mission to do things different in skiing. However, this isn't a ski company in the traditional sense, it's a skier (me) collaborating with friends I enjoy working with, that happen to be some of the smartest, most creative, influential & experienced forward thinking minds in the ski industry. That includes YOU and every other skier with an idea or opinion because you're the one I'm building these products for!
I'm focused on creating the most innovative products by bringing them to market faster, real-time, at the speed of thought, in weeks, not years. . . thus years ahead of the competition. In doing so, I'm also cutting out the middle-man (distributors, salesman, stores) and the long & arduous business cycle that goes along with it. Instead I'm selling factory direct to you! This enables me to use better materials to build a higher quality product while selling to you at a more affordable price . . . you get more for your money! All skis are also sold in Limited Quantities, each hand signed and numbered by me so you own a rare, unique ski like no other.
You can see everything I do on a daily basis, successes & failures will be completely transparent to you. you'll know everything I know, and learn and see what it's really like to startup and run your own ski company. You can follow my personal business adventures on Facebook, Instagram or Twitter
Thanks for spreading the word!
Jason Levinthal    
jason@Jskis.com (802) 585-1098
NBC News story about Jason doing things differently with his new ski company J
Jason's TEDx talk about his experience pioneering twin tip skis and running his first ski company, "Line".
Killington Ski Resort Interview 
POWDER MAGAZINE
"After 18 years at the helm of one of the most progressive ski companies in history, Jason Levinthal is starting over. The founder of Line Skis leaves to launch a new company, J skis. An entirely new business model that may change the ski industry all over again." Read story...
NEWSCHOOLERS.COM
"For the past 18 years Jason Levinthal has been on a mission to change skiing. In our opinion the sport & Newschoolers wouldn't be the same without him." View Q&A...
TETONGRAVITY.COM
"Safe to say that if you enjoy skiing today, J Lev is someone you have to thank for that." View AMA..
BLISTER GEAR REVIEW
"Let's open with an understatement: LINE Skis founder, Jason Levinthal, has had a significant impact on the shape (or shapes) of modern skiing. He built the first twin tip skis in 1995, he won a medal at skiing's first X-Games Slopestyle, he got the Raichle Flexon boot brought back under the Full Tilt name, and he's built LINE into one of the most progressive ski companies in the industry." Read Interview...
MALAKIE
"You support your local farmer, local music, local restaurants, etc. Now you can support your local ski company - J Skis!" See Interview...
---
BIG THANKS TO MY FRIENDS!
FRANCOIS SYLVAIN
Engineer & Owner
Our engineering assassin that turns numbers into the best skis on earth. He grew up a Quebec legend winning ski races. Over the years he's engineered skis & built factories for many brands, including Line skis with me from 1999-2007. He helped get J off the ground and is a partial owner, as well as co-owner of Utopie MF, Altai Skis. If your car gets dented by hail, call his company Nimbus to fix it!
JF BOUCHARD
Utopie Ski Factory
He and his crew turn epoxy, wood and plastic into beautiful skis. Fifteen years ago he started building snowboards for friends and has since grown into one of the most sought after craft ski & board factories in North America. Utopie MFG is located in Rimouski Quebec as far north east as you can get before falling into the ocean, making it the perfect secret lair for brewing up, top secret product from the future.
---
BRIAN BOARDMAN
Realtor & Owner
This guy may be the only one that believed in me more than myself when starting J. I met Brian years ago at a charity event for the homeless where he donated money to go skiing together. A few years later, he helped me find my first home. When starting this company, I showed him the plan and he financially committed without blinking an eye. If you ever need a house in Vermont, give Hickock and Boardman a call!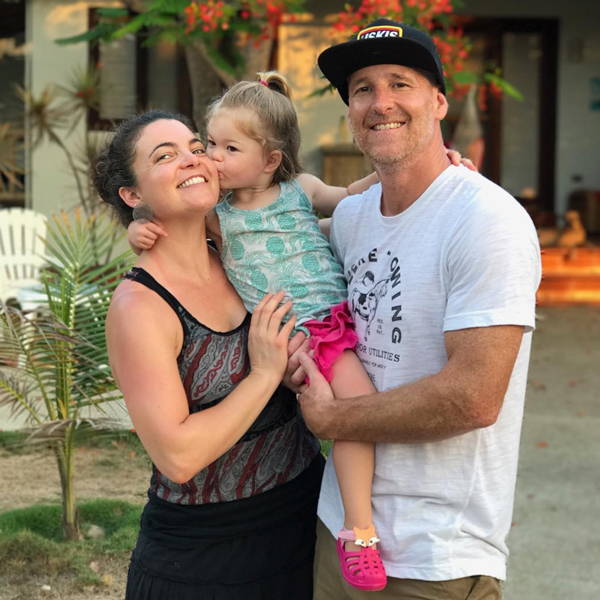 MARK "FANK" FANKHAUSER
Graphic Design & Owner
The wizard of artz, lives in Seattle and comes to my rescue when I shine a search light in the sky that says FANK. He helped me scheme up the J brand from day one and we worked relentlessly the first few years all day and night to it off the ground. He's the wittiest thinker and fastest clicker in the biz with two decades designing the sickest marketing & ski and snowboard graphics in the game, now an art director at REI. Instagram
---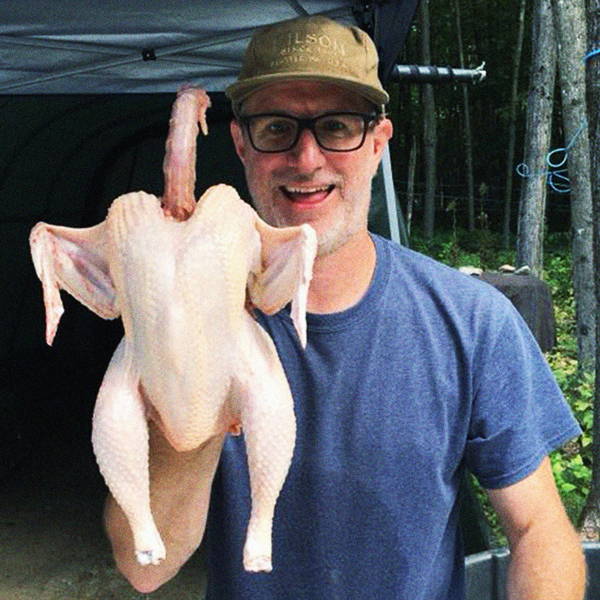 STEVE SPLONSKOWSKI
Four Nine Design
Located down the street from us, Steve and his crew get called into action when we need a new ski graphic or ads to get you hyped! I met Steve back in the day when he was designing for Siver Cartel (RIP) with Mike Nick. If you ever need some wicked graphic design, give Steve and his crew a shout at Fournine Design.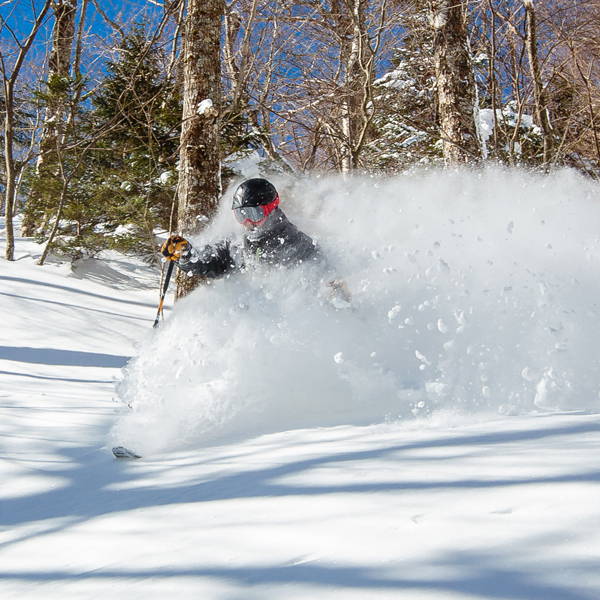 TIM CLAYTON
Independent Allied
This OG has designed more legendary ski graphics, for more pros, and ski companies than anyone else in the business. From the most famous Line graphics from back in the day, to all of Benchetler's and now many of your favorite J and 4FRNT skis, thank Tim when looking down at the cool looking graphics! Find him if you can... getting first tracks in his secret pow stashes at Stowe and if you need some wicked graphics hit up Independent Allied.
---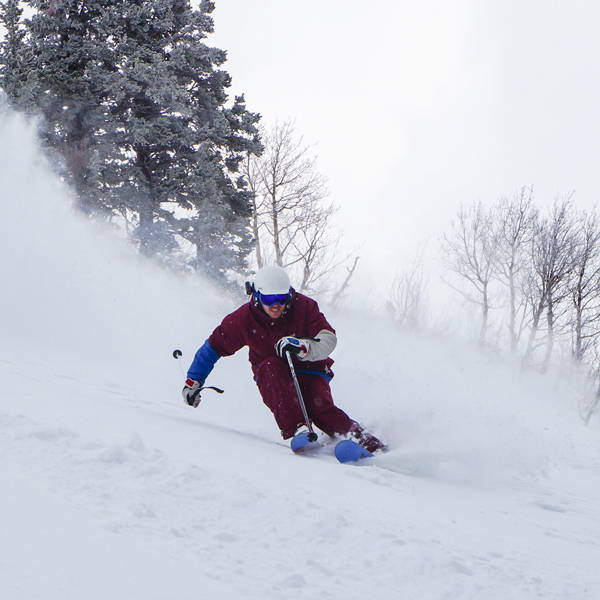 JP AUBE
Polygone Shop
This dude lives in a virtual reality, creating not real things, that look like real things, more than the real things. There actually are no photos of our skis on our website. Every ski image you see he creates from scratch using 3D software, that he learns by traveling into the future. As a die hard skier, he even skis fake snow at his local mountain Mont Orford Quebec. If you need some fake product images that look more real, than the real ones, hit him up at Polygone Shop!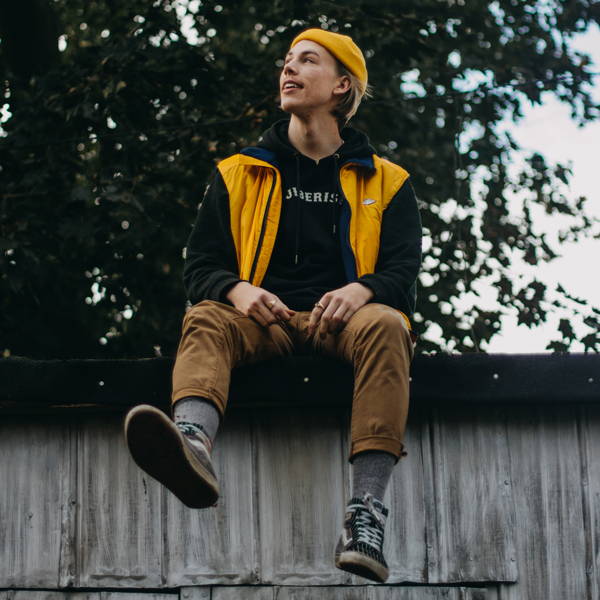 AIDAN CAMERON
Video Editor
Back in 2015 I needed an intern to help post stuff on social media. Little did I know he was super creative and able to morph into a video editing ninja. Ever since, he's been creating all of our amazing and often hilarious product launch videos. He currently works at Newschoolers.com while going to school in Montreal and occasionally comes back to 'Merica create rad videos for us. Check out his work at aidancameron.ca
---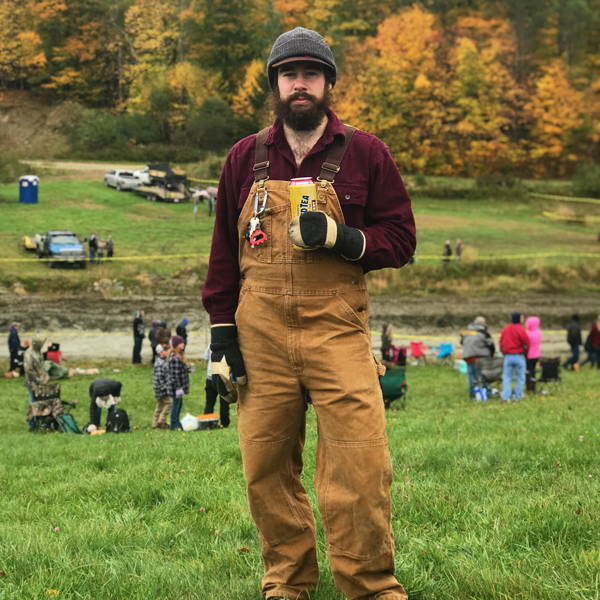 TAYLOR "DALE PHILLIPS" BIBAUD
Marketing Manager
Team Skibladezzz Team Manager

Taylor, our resident New England sports enthusiast hales from the little town of Oakham, MA, who's nearest gas station is a 20 minute drive. Taylor grew up night skiing at Wachusett Mountain before making the move North to Vermont where he studied Management of Creative Media at Champlain College. I hired Taylor when he was still in college as my first ever employee at J, and somehow he's still here today! Taylor's now a converted Vermonter riding mountain bikes, shooting guns and listening to country music. Pass this man a Bud Light!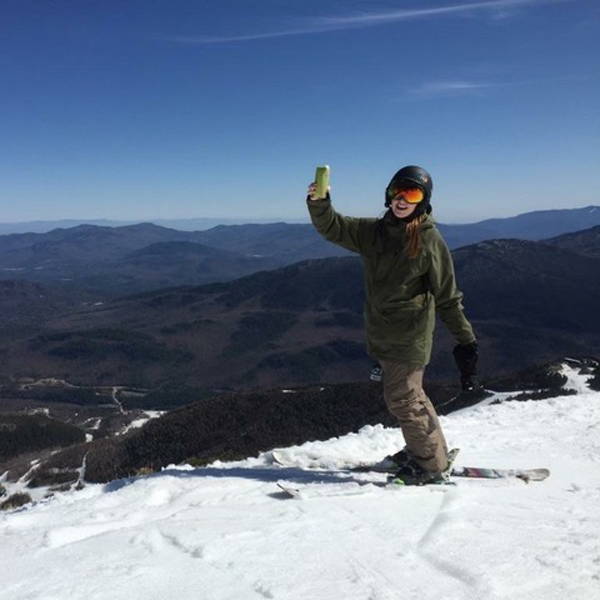 LYNDSEY RYAN
Operations Manager

A genunine Upstate'r, Lyndsey was born and raised in Syracuse, NY (go orange), and has spent hundreds of days skiing at Labrador Mountain. Lyndsey's been on skis since she was 3 years old and has taught skiing for the past 7. This will be Lyndsey's first season not instructing, but she's stoked for some deep days at Stowe. When not shredding the Allplay ski, Lyndsey plays golf, hits the crossfit gym and hikes with her Shiba Inu (I think that's a dog?), named Kairi. She studied Business Administration and Marketing at SUNY Platsburgh and helped run the first ever on-campus rail jam at the school.
---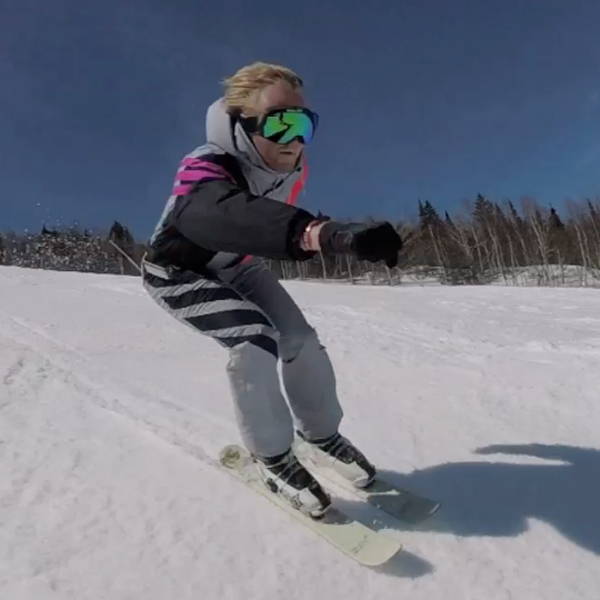 ANDREW "ALPINE ANDY" CASSANO
Customer Service Manager

Alpine Andy, originally from Southbury, CT (but we forgive him for that), found his ski legs at Ski Sundown and Mount Snow. Andrew studied Recreation Management at the University of New Hampshire, where he filled his time hiking, biking, surfing, skiing and drinking, on top of all the studying... Andrew orgiinally started working at J his senior year of college as a internship, which in turned landed him his first full-time job here. When Andrew isn't shredding skibladezzz his quiver consisters of the Vacation and Whipit skis to round out any day at Stowe.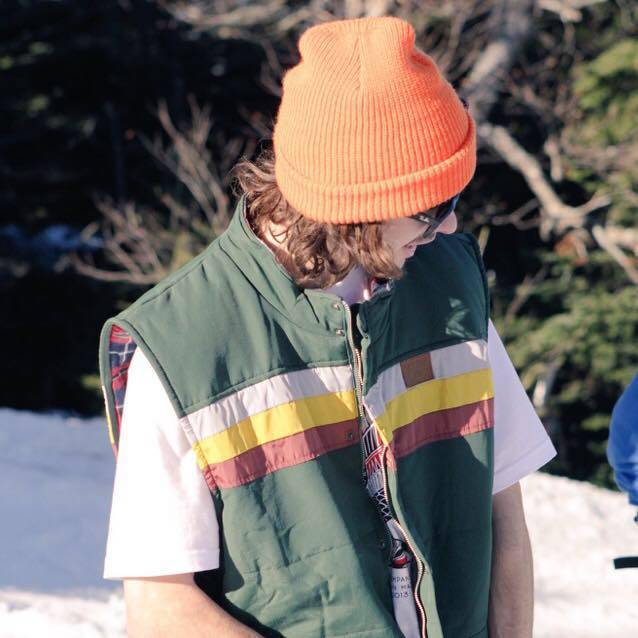 CONNOR SAUNDERS
Customer Service / Male Model

Growing up in the sleepy town of Warner, NH, Connor found his home on the icey slopes of Pat's Peak, Ragged Mtn and Mount Sunapee. Connor spent his college years at the Killington School of Resort Management, shredding the Beast 7 days a week. He's been a long-time J skier loving laps on the Whipit and Allplay - and he's hard-pressed to think there's a better graphic than the legendary "Colorado". A former liftie and shop manager, Connor is a stoked East Coast skier that enoys skateboarding, beer, and a solid après session.
---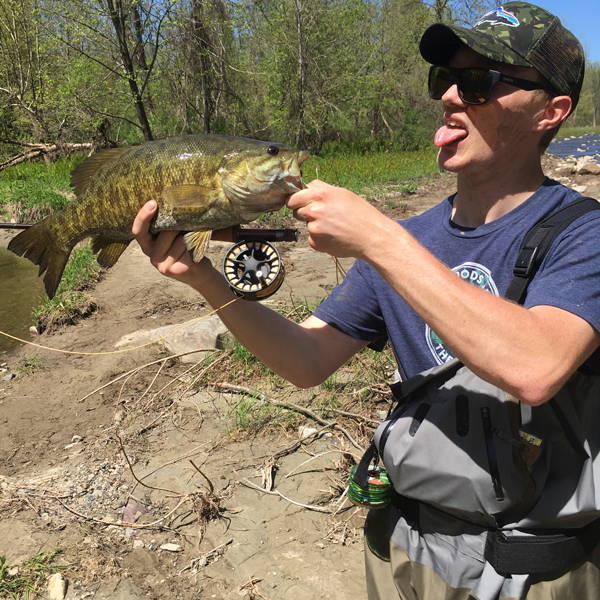 COLIN DALMATA
Customer Service / Hog Catcher

Hailing from Caroga Lake, NY (wherever that is), Colin is our wannabe New Englander. Colin grew up skiing the small hill of Royal Mountain, before relocating to Vermont where he attended Northern Vermont University at Johnson and spent his time on the slopes of Smuggler's Notch. As our in-office ski tech, Colin enjoys hot wax, flyfishing, lacrosse and wet ski socks. Catch Colin ripping it up on the #JMetalSki or a pair of skibladezzz, usually with a light beer in hand. If anyone has the hookup on used skydiving equipment be sure to hit this guy up!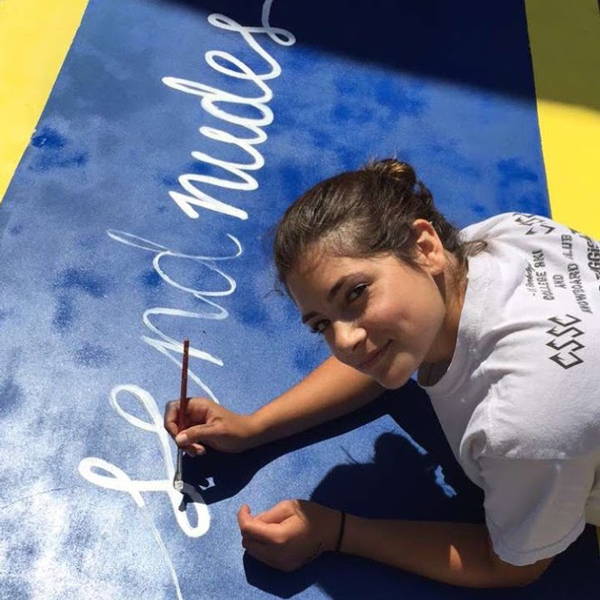 STACY "STACEY" KELLNER
Customer Service / Artist

Stacy, also known as Stacey, brings some serious West Coast vibes to the scene. Growing up in Colorado, Stacy frequented the slopes of Summit County before making the move to California for college. She graduated UC Berkeley with a Cognitive Science degree, and has since spent her seasons shredding skibladezzz in Tahoe. An accomplished artist (see above), crossword puzzle do-er (hit her up @nytimes) and listener of the "Now That's What I Call Music" albums, Stacy brings a diverse scope of talent to the J team. Just don't ask her to burp!
JOEY "COLDBLOOD JOE" FAVARA
Customer Service / Social Media Expert

Joey was born and raised in Macungie, a small town in Eastern Pennsylvania. He spent the first years of his ski career in the parks at Bear Creek before making the move to the Green Mountain State for college where he frequented Sugarbush Resort. Joey studied Marketing at Champlain College and
is now our industry veteran, having managed social media for both Sugarbush Parks and Windells Camp the past 2 years. When not ripping on his #JVacationSki, Joey spends his time dirt biking, hiking, camping and attempting to skateboard. And since you asked, yes, he does prefer a spicy ratio!